1. Two of the statements in this box are wrong.
2. There are 604800 seconds in a week.
3. The sum of the first 10 square numbers is 385.
4. A square is also a rectangle.
5. Multiplying a value by a whole number makes it bigger.
6. The numbers from 1 to 20 add up to 210.
Answers
---
---
Your access to the majority of the Transum resources continues to be free but you can help support the continued growth of the website by doing your Amazon shopping using the links on this page. Below is an Amazon link. As an Amazon Associate I earn a small amount from qualifying purchases which helps pay for the upkeep of this website.
Educational Technology on Amazon

---

Teacher, do your students have access to computers?
Do they have iPads or Laptops in Lessons?

Whether your students each have a TabletPC, a Surface or a Mac, this activity lends itself to eLearning (Engaged Learning).
Here a concise URL for a version of this page without the comments.
Here is the URL which will take them to a related student activity.
---
Their are three mitsakes
in this message.
---
Visual Paradoxes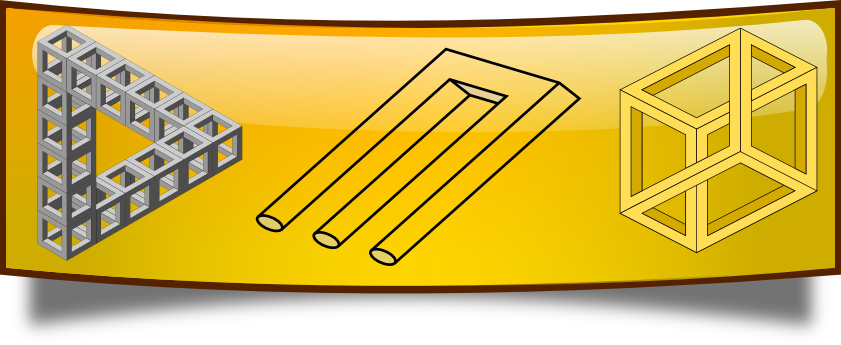 ---
---
If you randomly select one of the possible answers to this multiple choice question what is the probability you are correct?
a) 20%
b) 40%
c) 60%
d) 20%
e) 0%
---